Jason Warner, Europe President, AB InBev comments on our Q2 2021 results and the continued momentum on our commercial strategy
"After more than 200 days of closure and restrictions in most of our markets, we were excited to welcome consumers back to the On-Trade this quarter. In Belgium, we enlisted our colleagues to support the full reopening of bars and restaurants; helping to clean taps, prepare tables and wash glasses.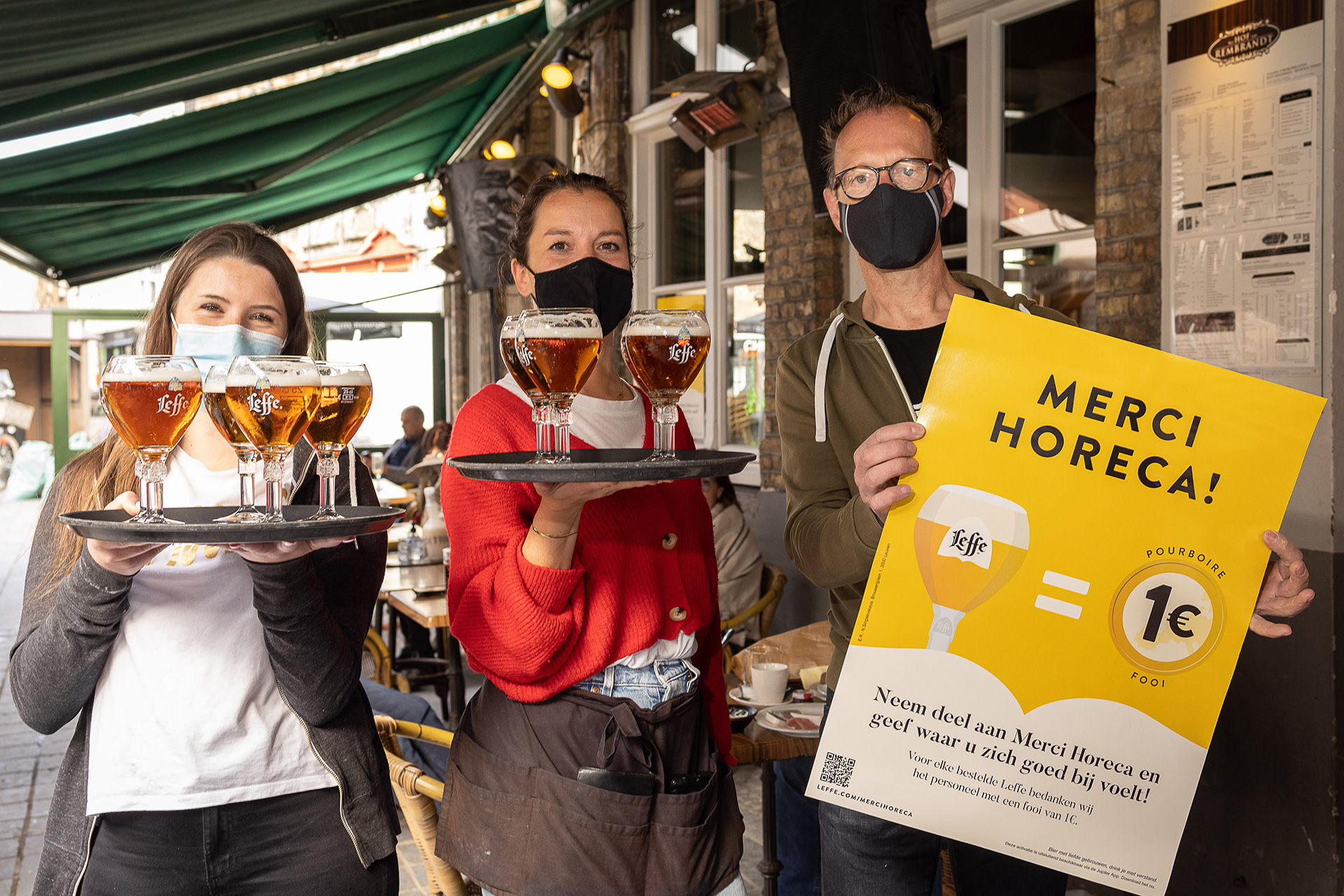 We continue to create value across Europe with our premium and super-premium portfolio, making up over 50% of revenues and growing double-digit in the second quarter of 2021, led by our global, craft & specialities brands. We reopened the on-premises channel this quarter and celebrated it with the "Stella Tips" campaign in the UK and the "Merci Horeca" campaign in Belgium. We are encouraged by a strong on-trade reopening, and we are performing better than the category in our key markets.
In UK & Belgium, we were the most talked-about beer brands in June, while in France, Budweiser captured consumer excitement and achieved record market share. Our business in Italy had a particularly impressive quarter, with a strong recovery against June 2019 (Pre-Covid-19).
With the future of sports, media, and entertainment becoming increasingly virtual, we're also excited to be exploring new ways of activating our brands in the NFT (Non-Fungible Tokens) space. Stella Artois complemented its partnerships with Wimbledon and Ascot by becoming the first global beer brand to enter the emerging world of virtual horse racing, teaming up with digital horse racing platform ZED RUN to auction a string of exclusive NFT (Non-Fungible Tokens) racehorses.
As we continue to support the recovery across markets, we encourage our colleagues, partners, and consumers to be safe, follow the latest guidance from local health authorities and enjoy a more hopeful and buoyant summer period. We are excited to get back to the "together moments" that are at the heart of our business. Almost all of our offices across Western Europe have reopened, albeit with limited capacity and full compliance with COVID-19 procedures. As ever, we are looking ahead and committed to continue investing in our people, operations, products, and partners to help drive the industry's regeneration and to reignite economies across Europe."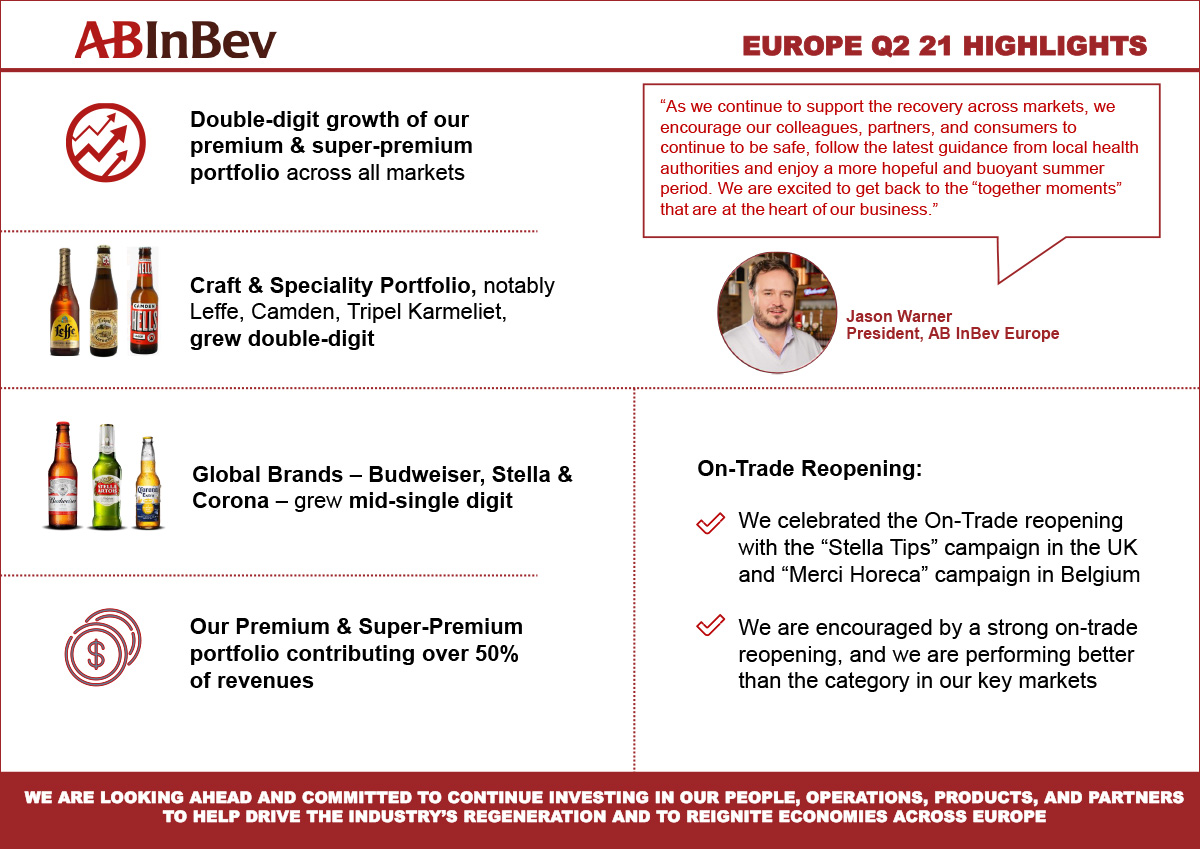 -ENDS-
About AB InBev
Anheuser-Busch InBev is the world's leading brewer and is a publicly traded company based in Leuven, Belgium. Our Dream is to bring people together for a better world. We are committed to brewing the best beers using the finest natural ingredients and to be enjoyed in a responsible manner. From our European roots at the Den Hoorn brewery in Leuven, Belgium, we are now a geographically diversified brewery with a balanced exposure to developed and developing markets, we leverage the collective strengths of approximately 164,000 employees, including 12,000 in Europe. We have offices and breweries in 18 EU Member States and our Global Innovation Centre is also based in Leuven, Belgium. Follow us on Twitter at @abinbevev_EU
For more information about Anheuser-Busch InBev, please visit www.ab-inbev.com