Leffe, historical Belgian beer, deeply tied to the world of abbeys brand of AB InBev, after the success at Napoli Pizza Village comes back as Top Beverage Sponsor for the very first edition in Milan organized from September 7th to 10th.
The winning pairing – beer and pizza – comes back as a protagonist into surprising and tasty associations in a special collaboration with Giallo Zafferano and the master pizzaiolo Ciro Cascella on Friday September 8th at Piazzetta Leffe, located in Arco della Pace.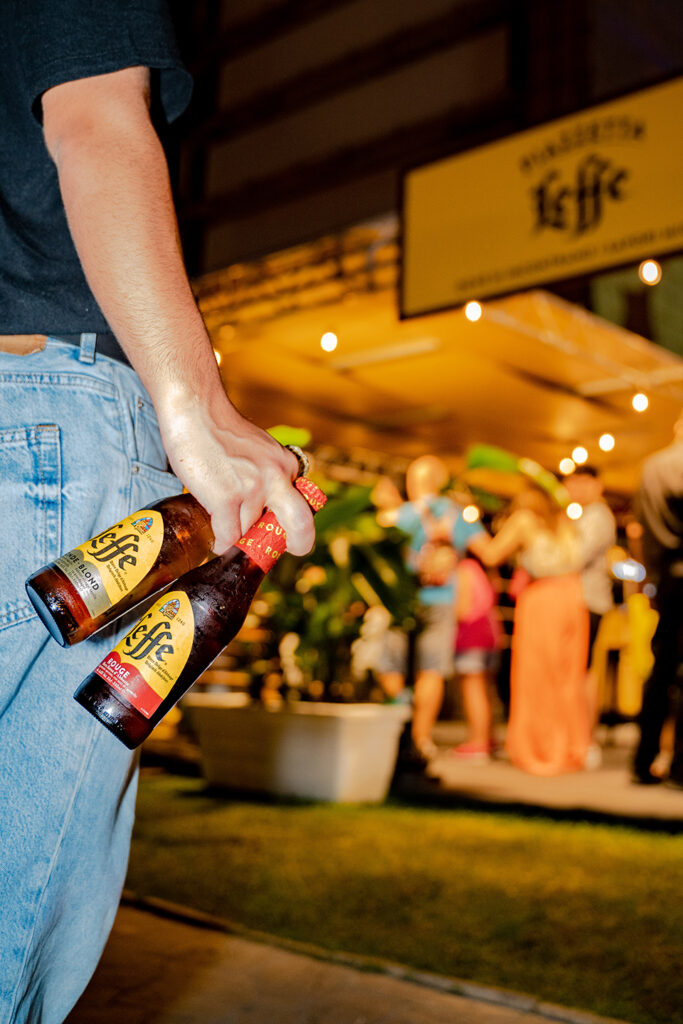 Milan – After the success of the Neapolitan edition this past June of Napoli Pizza Village, to which five hundred thousand visitors attended during the event, Leffe – historical Belgian beer, deeply tied to the world of abbeys brand of AB InBev – comes back as protagonist at Pizza Village with the very first edition of the event: Milano Pizza Village, organized from September 7th to 10th. The event will take place during Milano Food Week, a celebration of worldwide culinary art in its completeness, with many gastronomic and entertaining events that will put Milan at the center of attention. 
Once again, the Top Beverage Sponsor will be Leffe, as italians most loved specialty beer, rich in tradition and heritage, that with its two references, Leffe Rouge and Leffe Blonde, will create the perfect beer pairing to enhance and enrich the taste of pizza. A winning combination aimed at bringing conviviality, taste and lightheartedness to the table.
The Blonde, characterized by spicy notes and a vanilla and clove aroma, is ideal to highlight the taste of ingredients like eggs or mushrooms, very similar among them, or ham and brie cheese, which are complementary, or lastly bufala mozzarella and shrimps, very contrasting but perfectly blending once served. Same happened to the Rouge, with its enveloping taste and the caramel aroma, which is indicated for ingredients such as Bolognese sauce or meat carpaccio, that are similar to each other, raw ham and red tuna, which bridge one another, and lastly herbs cheese and fresh cherry tomato, contrasting but enhancing each other.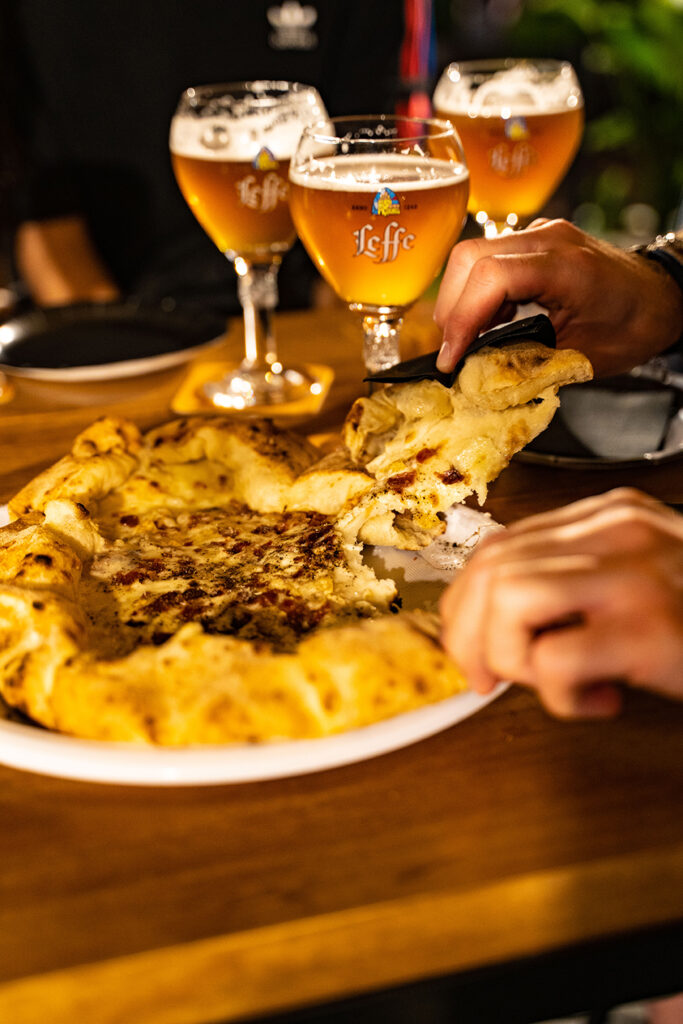 B But not only beer. To reaffirm once again its expertise in perfect culinary combinations, on Friday September 8th Leffe, at is iconic Piazzetta in Arco della Pace, will enjoy of the precious collaboration with Giallo Zafferano, the most loved food media brand on social networks, to stage two exclusive cooking shows. The food creators Manuel Saraceno and Giovanni Castaldi, together with the pizza master Ciro Cascella, owner of Pizzeria 3.0 near Piazza Cinque Giornate in Milan, will create together the perfect pizzas to be paired with Leffe Rouge and Blonde, working on a special dough and the most particular toppings, to offer an exclusive and incomparable gastronomic experience.
In addition, it will be possible everyday to taste all the references of Leffe's portfolio during the masterclass, including Ambrée, Triple and Rituel.
Therefore, another unmissable event and a full immersion into culinary delicatesses between tradition and innovation, where the protagonist will be, without any doubt, the perfect pairing between Leffe beer and pizza.
THE LEFFE BEERS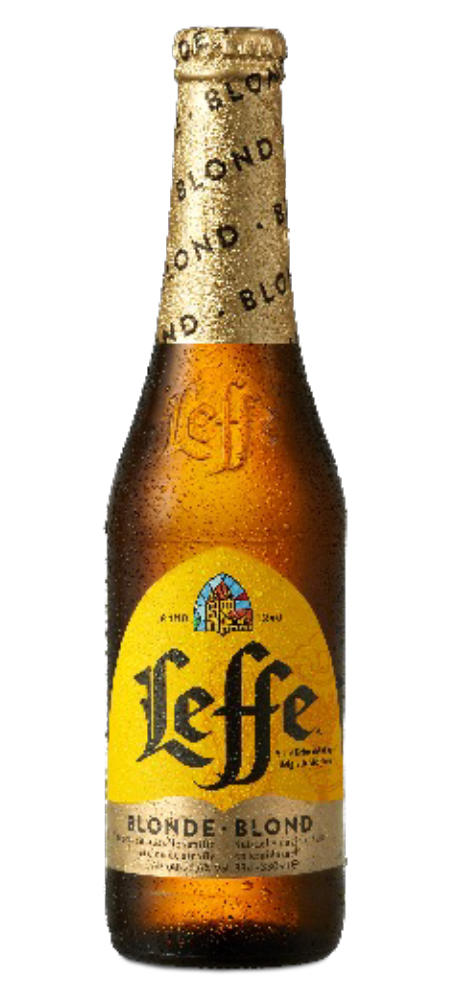 Leffe Blonde (Alcoholic grad 6.6%) is a filtered, high fermentation beer. Its taste is sweet and characterized by spicy notes, while its aroma is enriched by touches of vanilla and clove. This makes her the perfect solution to enhance at best different types of foods: starchy foods, light meat, white fish, dairy products and desserts.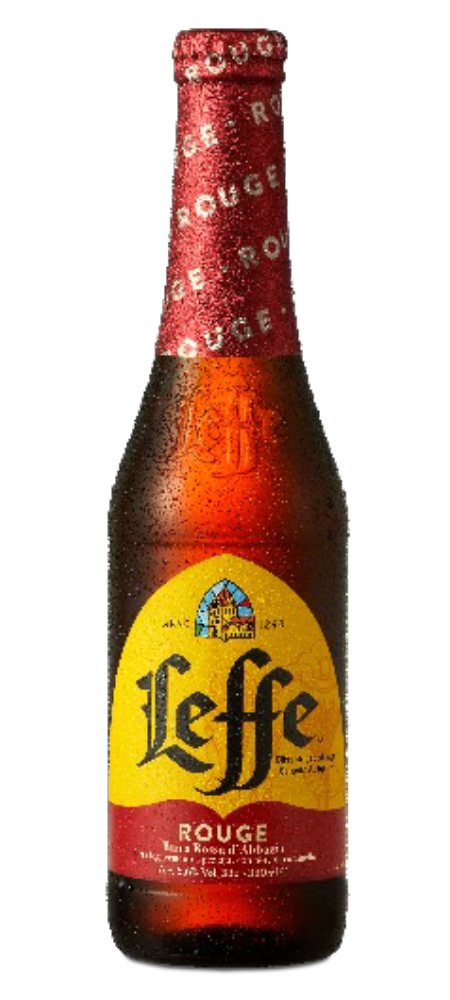 Leffe Rouge (Alcoholic grad. 6.6%) is a high fermentation beer. Its taste is enveloping, with traces of cereals and light notes of liquorice, while its aroma is spicy, with toasted notes and caramel scents. It's perfect to be paired with gourmet pizza, red meat, legumes, cold cuts, medium-aged cheese and dry dessert.
---
More about Leffe:
Leffe is still considered one of the few abbey beers in the world. Its history begins in 1240, when the monks of Notre Dame de Leffe began to brew beer to offer it to pilgrims passing by. Over the centuries, production increased and adapted to the times, but the spirit of Leffe has remained unchanged: still today, offering a Leffe – in its iconic glass – is a symbol of welcome!
All the information www.Leffe.it
Information about AB InBev:
AB InBev is the world's leading beer company, listed on the stock exchange and based in Leuven, Belgium. We are committed to producing the best beers – using the finest natural ingredients – to enjoy responsibly. From our European roots in the Den Hoorn brewery in Leuven, Belgium, we are now a geographically diverse producer with a balanced presence in developed and developing markets. Abbiamo un portfolio diversificato di oltre 500 brand, che comprende marchi globali come Bud®, Corona® e Stella Artois®; marchi multi-paese come Beck's®, Castle®, Hoegaarden® e Leffe®; e marchi locali come Aguila®, Antarctica®, Bud Light®, Brahma®, Cass®, Cristal®, Harbin®, Jupiler®, Michelob Ultra®, Modelo Especial®, Quilmes®, Victoria®, Sedrin® and Skol®. We can count on the talent of about 164,000 employees, of which 12,000 in Europe alone. We have offices and breweries in 18 EU countries, including our Global Innovation Centre, based in Leuven, Belgium.
For more information about AB InBev, visit www.ab-inbev.com