Today we announced our results for the first quarter of 2020, a period marked by the effects of COVID-19. Here our European President, Jason Warner gives his take on Europe's performance this quarter and during COVID-19.
While the onset of COVID-19 in Europe has impacted our performance, I am proud of our teams who have shown great agility and resourcefulness to adapt our operations, partner with customers, connect with consumers and support our communities in a fast-changing environment.
The full shut down of the on-premise channel throughout Europe from March, which represents around 30% of our European business, affected both volumes and revenues, which declined by low and mid-single digits, respectively. However our brands have continued to gain market share across almost all our markets and our off-trade performance has been strong, especially in key markets like the UK. Corona continued its growth and Budweiser saw strong momentum, after launching in France and the Netherlands last year, growing by mid-single digits.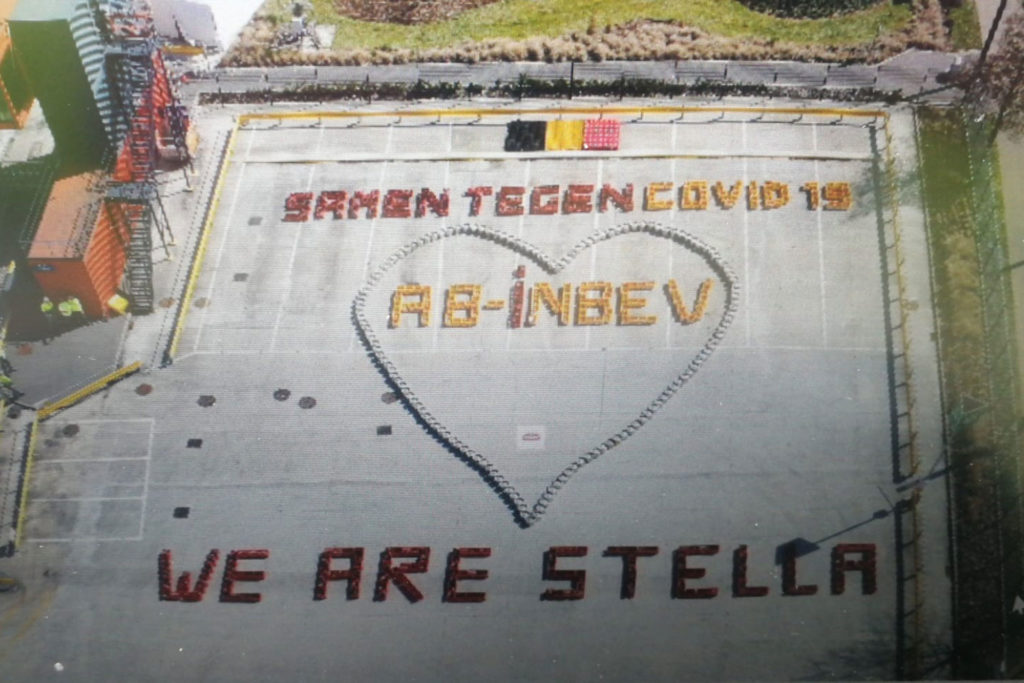 Since the arrival of COVID-19 in Europe and the subsequent lockdown measures came into place, the majority of our 34 breweries across Europe have remained open, with enhanced health and safety measures in place, ensuring continued supply to our retail partners, who have encountered increased demand and different shopper behaviour. Moreover, when we saw a public shortage of disinfectant and hand sanitizers, we quickly began to use the surplus alcohol from our alcohol-free beers to fill this gap. To date we have produced and donated over 120,000 litres of these products to frontline workers across Europe, as well as thousands of alcohol-free beers as a thank you for their tireless efforts.
We have also innovated at speed to design and develop an online voucher platform that gives restaurants and bars a much-needed cash boost. Save Pub Life, now live in six European markets, enables people to pay now for drinks and food at their local bar and restaurant that they'll enjoy when they reopen. We're matching the amount raised in monetary or goods value, and assisting with rent deferrals, free keg restocks and tap cleaning services in a number of countries to support the hospitality sector recovery. So far across Europe, 5,000 bars have signed up to Save the Pub.
As social distancing measures ease, we're working closely with governments and our industry associations on how we can begin to re-open bars, cafes, pubs and restaurants safely. We also continue to anticipate new consumer needs and behaviours within this fast-changing environment, such as the shift from large gatherings to smaller, more relaxed occasions and in-home dining, where our brands like Stella Artois and Leffe are well-placed to serve.
Looking further ahead, we know that the next few months will bring uncertainty. Yet, the fight against COVID-19 has shown us how quickly we can collaborate, connect and change behaviours and actions when needed. As a business we are committed to applying this same mindset, partnership approach and fast action to support a strong, lasting recovery – from the barley farmer we source our ingredients from, to the pub owner pouring our beers and consumers enjoying their favourite brands.