16 September 2021: AB InBev, the world's leading brewer, is holding its first Global Smart Drinking Week from 13-17 September to drive positive impact through smart drinking initiatives and reignite its commitment to making every experience with a beer a positive one. Internal and external communications campaigns, centred around local partnerships, events and experiences, are taking place across Europe, with a particular focus on changing behaviours around drink driving.
Previously, the annual Be(er) Responsible Day was initiated by AB InBev to bring dozens of countries, hundreds of organisations and thousands of colleagues together to promote responsible consumption. This year, the event, which aligns with the start of the United Nations General Assembly, has been extended to a full week.
To bring the key issues to life in Germany, the team has installed a drunk driving simulator in its Bremen office for employees and external visitors to experience. In Netherlands AB InBev is announcing a partnership with BOB, the "Don't Drink & Drive" NGO promoting road safety. In the Ukraine, AB InBev Efes Ukraine and Carlsberg Ukraine are combining efforts, hosting a series of candid interviews between opinion leaders and their teens around underage drinking and partnering with a local "Don't Drink & Drive" programme. In Russia, the team is partnering with a local retail partner and taxi service to encourage consumers to choose from a range of non-alcoholic beers. Belgium, UK, Italy and France will be mainly focusing on its internal ambassadors, AB InBev employees, exploring the progress of the City Pilot in Leuven, launching a no- and low-alcoholic beer (NABLAB) bar and hosting an internal event with a local opinion leader on responsible drinking respectively.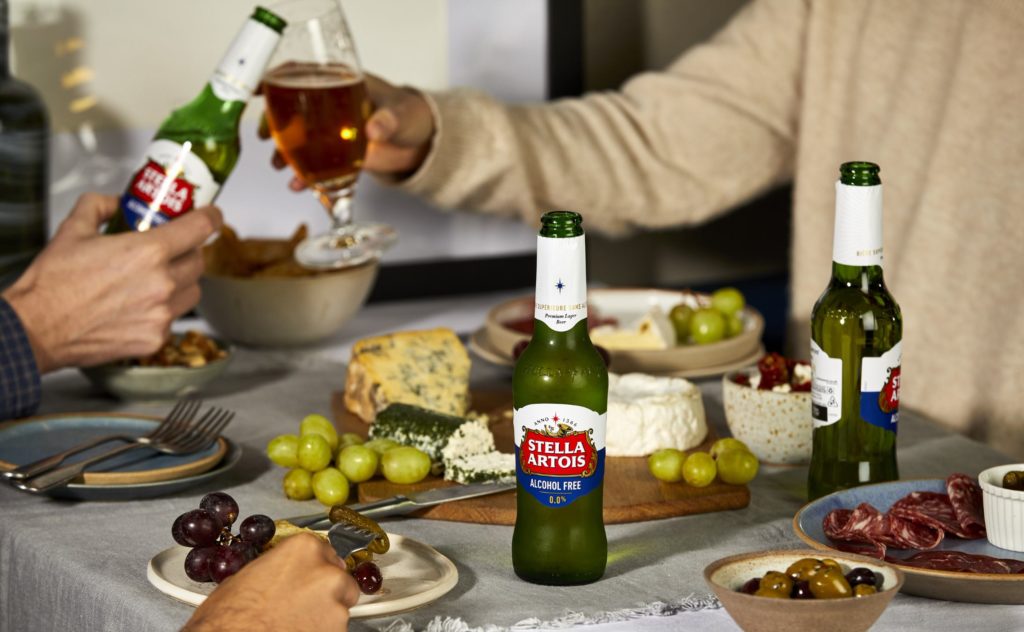 Over the last two years, AB InBev's Smart Drinking efforts have reached several key landmarks, including the renewal of its partnership with the United Nations Institute for Training and Research (UNITAR) to reduce the incidence of drunk-driving crashes in over 90 markets. AB InBev's commitment to apply Smart Drinking Guidance Labels on the primary packaging of its beers, the largest such effort ever undertaken, has progressed globally, with close to 100% completion in Europe. The brewer has also expanded its no or low alcohol beer portfolio with Stella Artois Alcohol Free in the UK and Belgium and Budweiser Zero in multiple other markets. In total consumers in Europe have access to more than 40 different variants of no or low alcohol beer.
AB InBev's smart drinking projects are underpinned by its Global Smart Drinking Goals – a set of programs and initiatives focused on shifting social norms, consumer behaviours, and its own business practices to make a tangible contribution to the reduction of harmful use of alcohol globally.
These efforts are supported by the AB InBev Foundation, whose key initiatives include City Pilot in 6 cities in the world. These act as testing locations for a package of programs, policies, and practices to reduce the harmful use of alcohol. Best practices taken from the city pilots will now be scaled in other cities across the world.
Cybelle Buyck, Vice President of Legal & Corporate Affairs for Europe at AB InBev said: "As the world's leading brewer we want that every experience with beer is a positive one. Our Global Smart Drinking Goals and Responsible Marketing and Communication guide us all year round in making the right choices and empowering our consumers to drink smart. With our evidence-based interventions we want to change consumer behaviour.
"Smart drinking is as such an intrinsic part of our company culture and we continue to endeavour to share this culture externally as well. I am proud that Jefferies Equity Research recognized AB InBev as the Smart Drinking leader across the industry and in particular for having the most comprehensive, technology driven strategy on alcohol consumption. We were also grateful this year to work with Georgetown University on a valuable and detailed analysis of our Global Smart Drinking Goals that will support their ongoing development."
"We're building momentum on a number of fronts, including our City Pilots, labelling innovations, consumer uptake of the introduction of new NAB and LAB products, outstanding brand-led campaigns and more. This week is the perfect opportunity to reflect on those achievements and mark the occasion with some local initiatives," she added.
ENDS
For more information please contact:
Evgeniya Litvinova, Communications Director for Europe, AB InBev
Evgeniya.Litvinova@abinbevefes.com
About AB InBev
Anheuser-Busch InBev is the world's leading brewer and is a publicly traded company based in Leuven, Belgium. Our Dream is to bring people together for a better world. We are committed to brewing the best beers using the finest natural ingredients and to be enjoyed in a responsible manner. From our European roots at the Den Hoorn brewery in Leuven, Belgium, we are now a geographically diversified brewery with a balanced exposure to developed and developing markets, we leverage the collective strengths of approximately 175,000 employees, including 12,000 in Europe. We have offices and breweries in 18 EU Member States and our Global Innovation Centre is also based in Leuven, Belgium. Follow us on Twitter at @ABInBev_EU
For more information about Anheuser-Busch InBev, please visit www.ab-inbev.com