Here at AB InBev, we work with more than 20,000 farmers globally to grow natural ingredients — including barley, corn, rice, hops, sorghum and cassava — for our beers. As the world's leading brewer, we can provide tools, resources and technology that can empower farmers to improve their yields, livelihoods and continue to farm sustainably for the future. As part of our 2025 Sustainability Goals, we are committed to skill, connect and financially empower 100% of our direct farmers by 2025. This was never more important than when COVID-19 struck.
COVID-19 impacted farmers across the globe in different ways. In India, when restrictions were introduced, barley growers were in the middle of their harvest, which meant they couldn't transport grain to town or store it. European farmers had completed their harvest from the previous year, but planting this year's crops needed to be done and they were less able to conduct crucial business directly.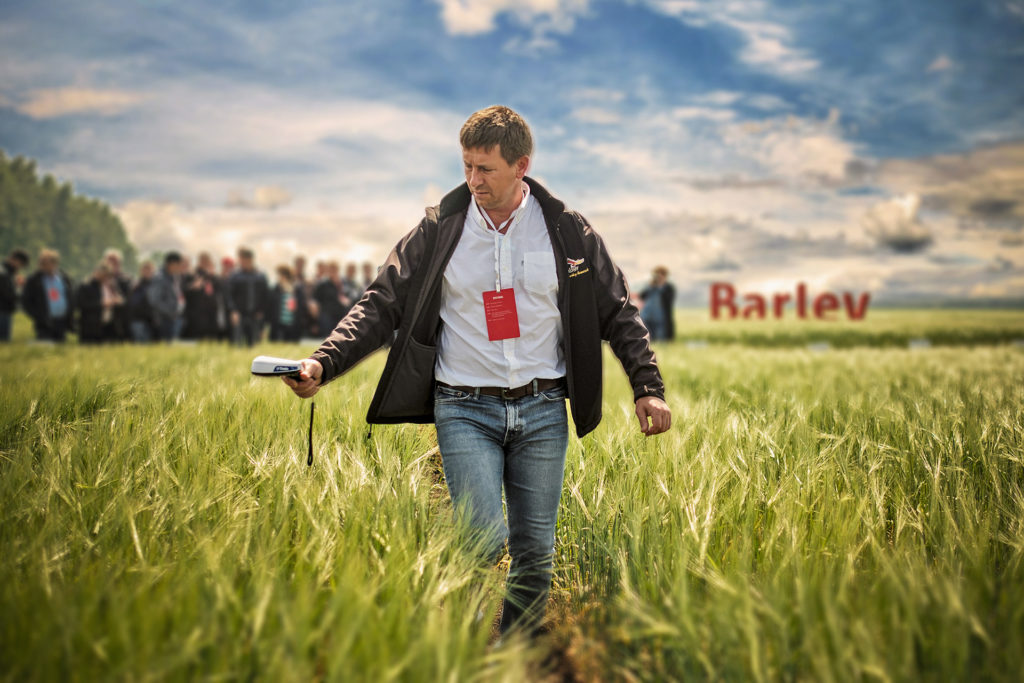 Amid this unpredictability, our investment in technology and innovation in this area helped to keep farmers connected and supported throughout the growing season.
We have a team of over 100 dedicated agronomists and researchers across the world supporting such farmers to produce sustainable, high quality crops and share best practice. During the pandemic, these services shifted, leveraging many of the digital tools and capabilities that we have invested in over the years. SMS messages, video and local radio were used to inform communities about things like growing conditions and how to safely store grain as well as local safety restrictions. PPE was handed out at buying centers and trainings became virtual.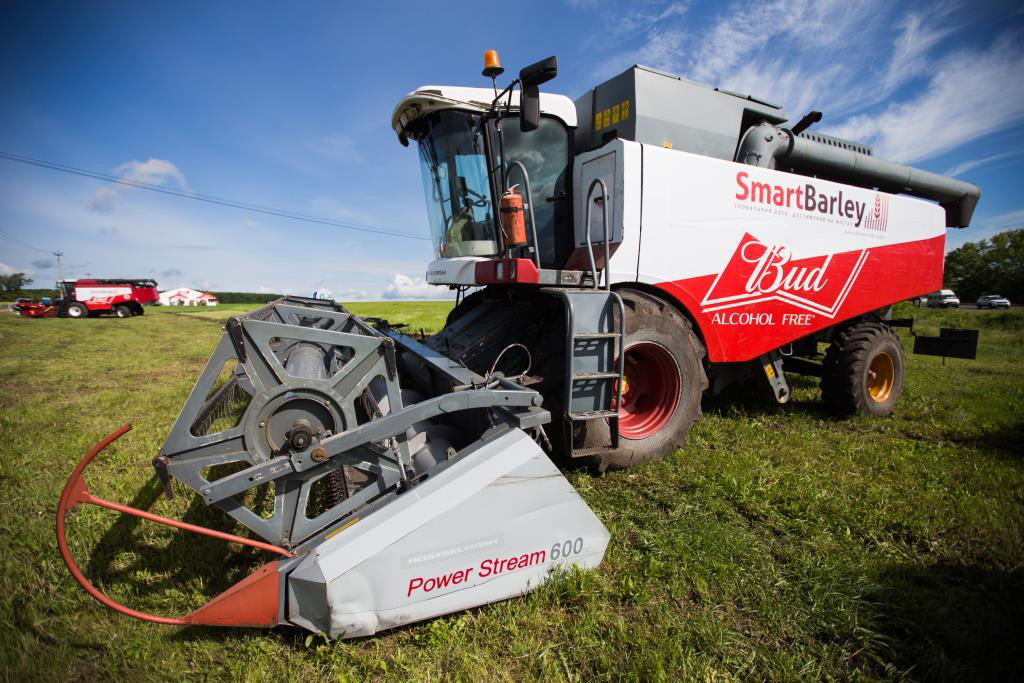 "Over two thirds of our direct farmers globally are smallholders, typically farming a hectare or less of land, so the crops they produce for us are a critical source of income for their families, and often important in keeping local economies functioning too." Adam Griffith, Global Vice President of Raw Materials Vertical Operations at AB InBev, explained. "With the uncertainty we saw as a result of the pandemic, it was important to keep programs up and running so that farmers had reliable cashflow, but we know that we have not yet seen the full extent of the impact of the pandemic on agricultural supply chains as restrictions and disruptions will continue to impact sourcing.
"We were fortunate that when the pandemic hit we had already invested in tools that helped us to continue sourcing and providing support to farmers." Adam Griffith continued. "For instance, we have partnered with blockchain platform, BanQu, to improve transparency in our smallholder supply chains and ensure farmers get paid correctly and safely.
In the same vein, with international non-profit TechnoServe, we are working to strengthen our small-scale farmers. In 2020, the partnership evolved to support our smallholder agricultural development teams during the pandemic with scenario-planning, solutions and interventions to safeguard the livelihoods of our farmers and their families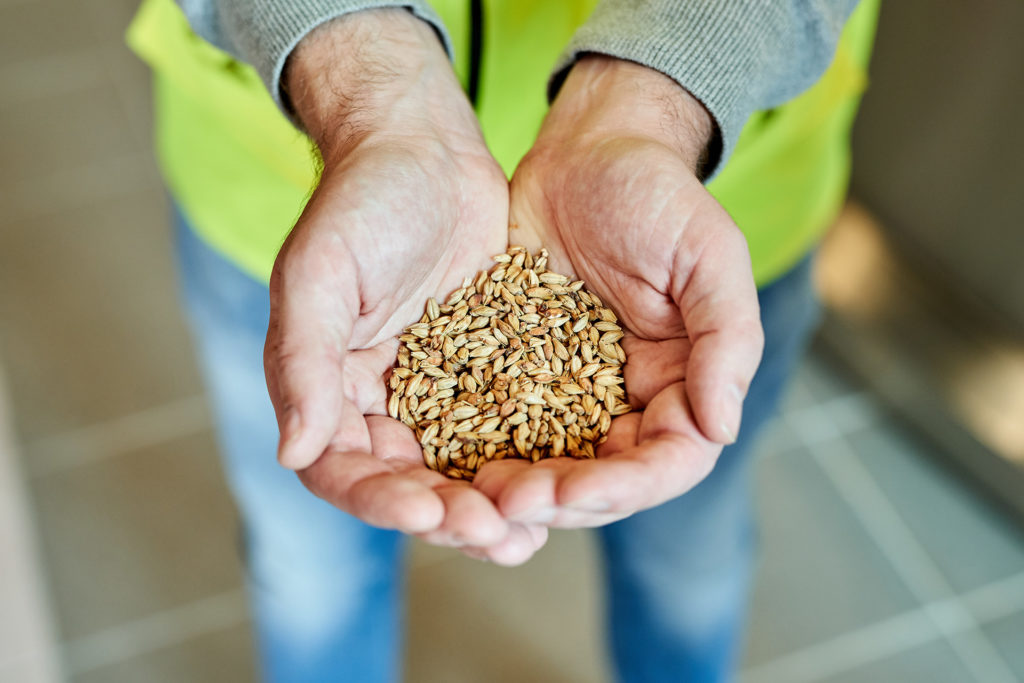 We understand the role we can play in advancing the livelihoods of the farmers we partner with and know that farmers in different regions require bespoke support to enable them to operate and grow. Our Smart Agriculture initiatives, alongside our scale and local approach, can help to strengthen market opportunities for farmers and to help improve crop production. As we recover from the impact of COVID-19, we are committed to working with our farmers to give them the skills, tools and support needed to futureproof this vital industry.
BEYOND COVID-19: How we're supporting the future of farming in Europe
JSC Agricultural company 'Iskra' in Saransk, Russia: A 15-year smart agriculture evolution
In Russia, 100% of our farmers are registered in our flagship SmartBarley program, our proprietary digital platform that helps growers improve their productivity, profitability and natural resource efficiency. Russia was our first market globally to meet our Smart Agriculture sustainability goal of 100% of our direct farmers being skilled, connected and financially empowered.
15 years ago, AB InBev began working with a farmer, Pavel Stepanovich Shilov, who had been identified as having potentially high yields of barley. Over the next few seasons, we helped Pavel to evolve his production to improve its quality.
Our agronomists recommended changes to Pavel's technological processes, which increased quality and boosted yields. Pavel is now a long-term partner producing 5-6 thousand tons of barley per year. The relationship extended further, after our local team entered into a seed production partnership with Pavel's farm. A new seed plant was built on the farm, which provided an additional revenue stream for Pavel and an additional barley seed supplier to AB InBev. We continue to innovate in this relationship. Just this year, Pavel installed a photo separator at the seed plant, which allows barley seeds to be filtered out from other crops using laser beams.
Piloting blockchain technology among French barley farmers to boost transparency
A new barley blockchain pilot in France is the latest initiative in our focus on smart agriculture. The initiative will provide full transparency and traceability in its supply chain of barley, from consumers right back to the farm. This means beer drinkers will be able to scan a QR code on pack and learn about where the barley in their beer is grown.
As supply chain transparency becomes increasingly important for ensuring the quality and security of raw ingredients and the efficient use of natural resources, this pilot will begin by linking barley farmers in the North East of France with one malthouse in Antwerp, Belgium and the Stella Artois brewery in Leuven, Belgium, using one, scalable, blockchain-based technology platform. But the pilot doesn't just improve transparency for consumers, through this platform, we can begin to aggregate and benchmark data to help indirect farmers, who make up 40% of our farming base, to improve their yields and environmental footprint.